Welcome to AJA 50+ online registration.  Buy your membership and register for programs here.  Online registration for Summer 2019 programs opens April 25.
Please note the following:
-Each person must use a unique email address. This is our way of identifying you. If you are already an  AJA 50+ member, please use the email we have in our membership database (this is the address on which you receive your weekly updates).
-Each member must register and pay individually. This means couples must register and pay separately.
Membership is required to register for programs. Please purchase your membership, if you have not already done so, when you register for programs. Membership year is Sept 1- Aug 31.
How to register:
Programs are arranged by day and date. 
Step 1) Click on day for list of programs.
Step 2) Click on photo for program details.
Step 3) Click on 'Add to Bag'.
Step 4) Click on 'Continue shopping' or go to 'checkout'
Your Order Confirmation is your confirmation of registration in the program(s).
A0 Membership 2019/20
AA101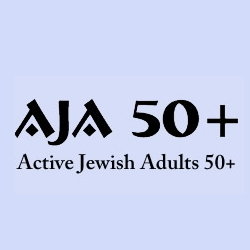 Membership is necessary to register, and to attend, AJA 50+ programs. Any individual aged fifty years or older (and his or her spouse) may become a member.

This membership expires Aug 31, 2020. Although you are welcome to join or renew at any time, membership fees are not pro-rated.
All members are provided a photo membership card. Please bring your card to all AJA 50+ programs.